You Are Here: Home / Night Scapes / Arc de Triomphe, Wrapped


Arc de Triomphe, Wrapped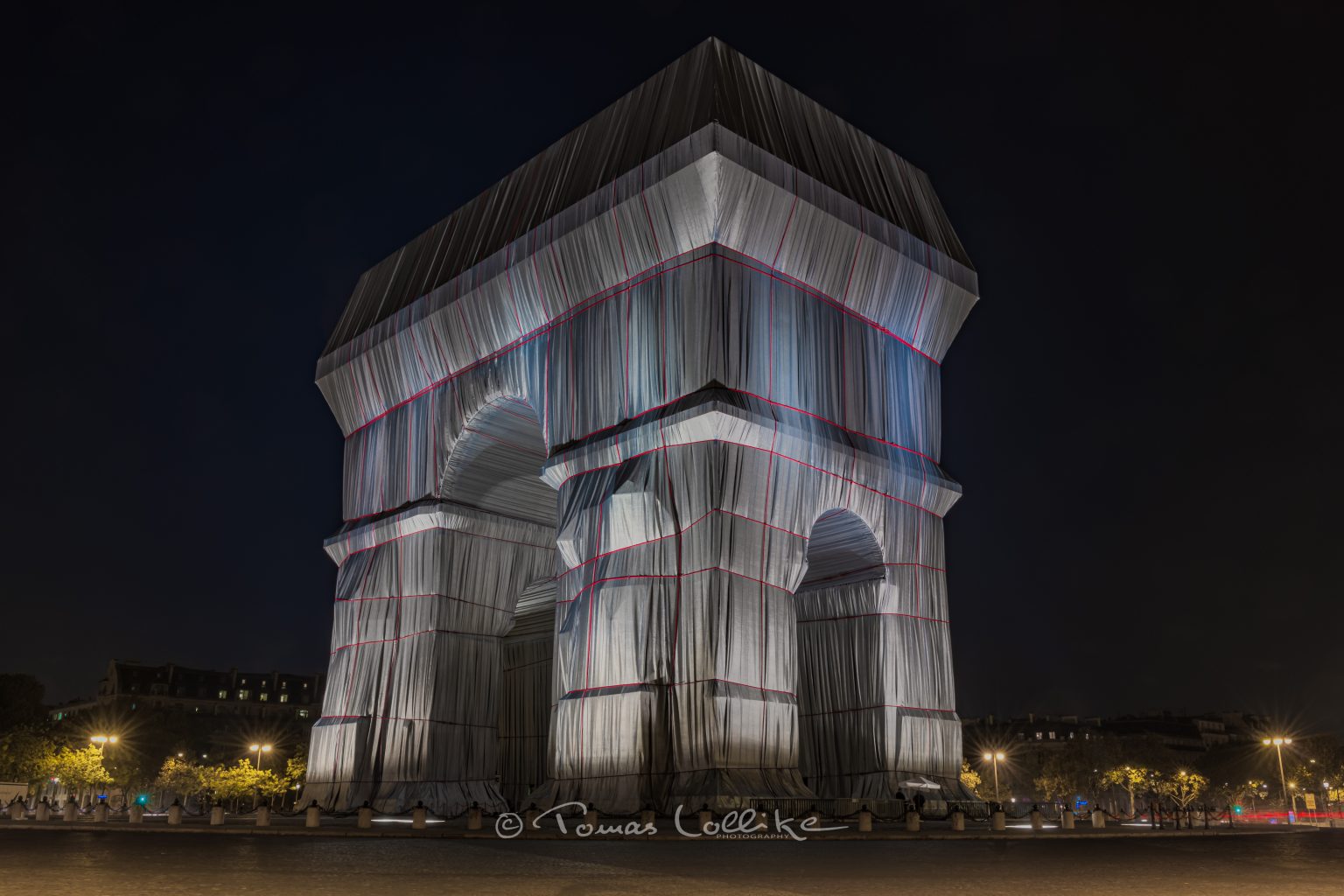 Camera:
Lens:
Focal length (mm):
30
Aperture:
16
ISO/Gain:
800
Total Exposure time:
01:58 min
Number of frames:
37
Full size dimmesions:
2560 x 1707
Capture Date:
2021-09-22 04:10:55

"Arc de Triomphe, Wrapped" by Christo and Jeanne-Claude was a temporary artwork in Paris from 18 September to 3 October, 2021.
As this square is so busy with traffic and people almost 24/7, I got up at 5 a.m. one morning to get this shot!
However, instead of taking one long exposure and risking to overexpose some parts but still underexpose other parts of the shot, I decided to use a technique commonly used in astro photography; stacking.
So the photo actually consists of 37 photos of 3,2 seconds each, and stacked together that pretty much equals the same total exposure as a 2 minutes single exposure – but without overexposing the bright parts 🙂
Another advantage to using the stacking technique is that the random noise in each single shot is cancelled out as the final photograph is the average of the 37 sub-exposures – so the final image is much cleaner than a single image would ever be!
A few days earlier I took another photo of the Arc de Triomphe, Wrapped, but at daytime and from way down the Avenue des Champs-Élysées – there you can also read about the temporary artwork: Champs-Élysées and the Arc de Triomphe, Wrapped