You Are Here: Home / Telescopes / View To Pacific Ocean From VLT


View To Pacific Ocean From VLT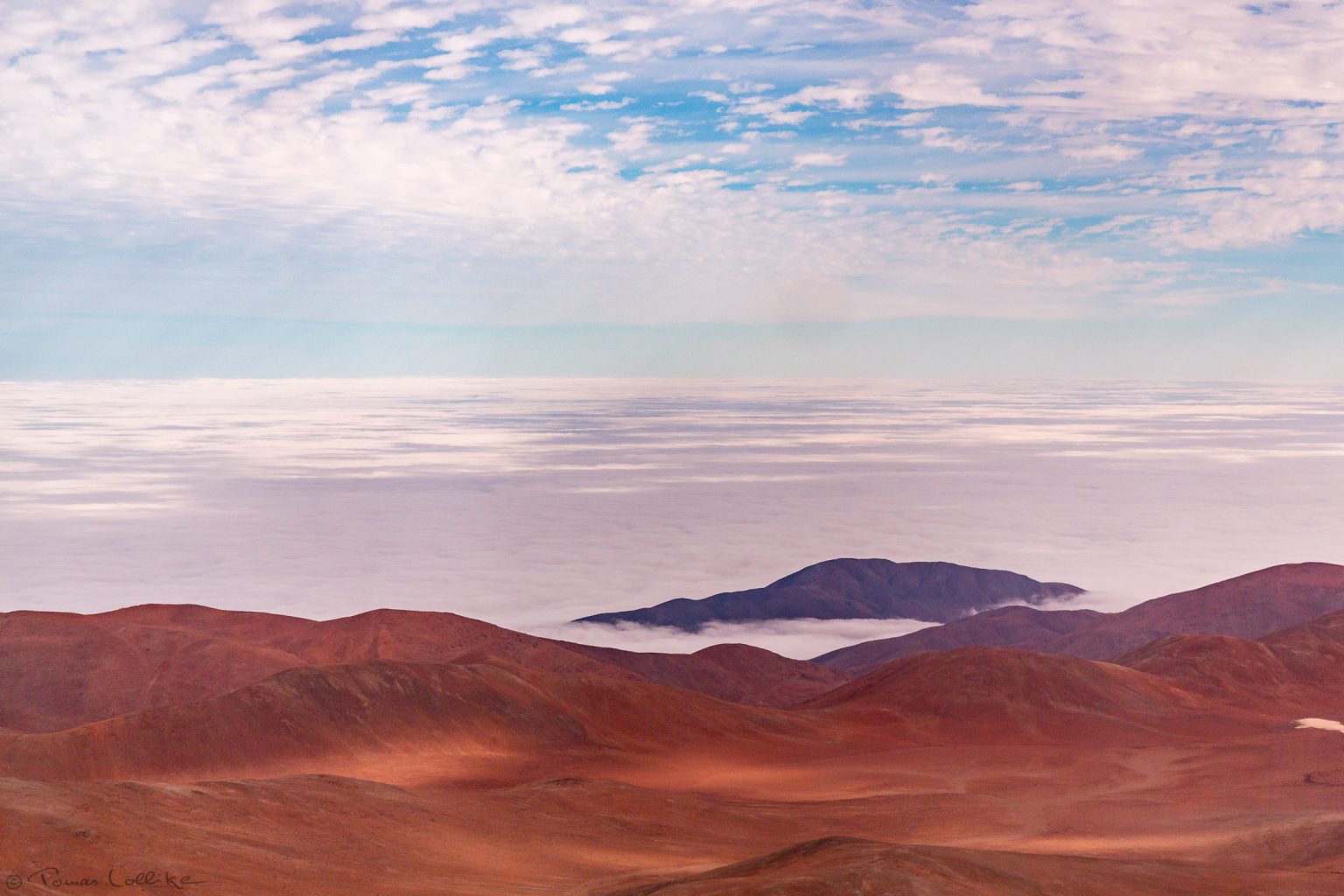 Camera:
Lens:
Focal length (mm):
70
Aperture:
4.5
ISO/Gain:
400
Total Exposure time:
1/350 sec
Number of frames:
1
Full size dimmesions:
2160 x 1440
Capture Date:
2019-06-30 10:42:50
The Pacific Ocean below the clouds seen from Cerro Paranal in 2635 m (8645 ft) above sea level.
Cerro Paranal is home to the European Southern Observatory's (ESO's) Very Large Telescope (VLT) which was right behind me when shooting this photo.
Originally Cerro Paranal was 29 m (95 ft) higher but the top was blown away to make a flat platform where upon the telescopes were built.