You Are Here: Home / Views / Télépherique de la Grande Motte and Centre Sportif


Télépherique de la Grande Motte and Centre Sportif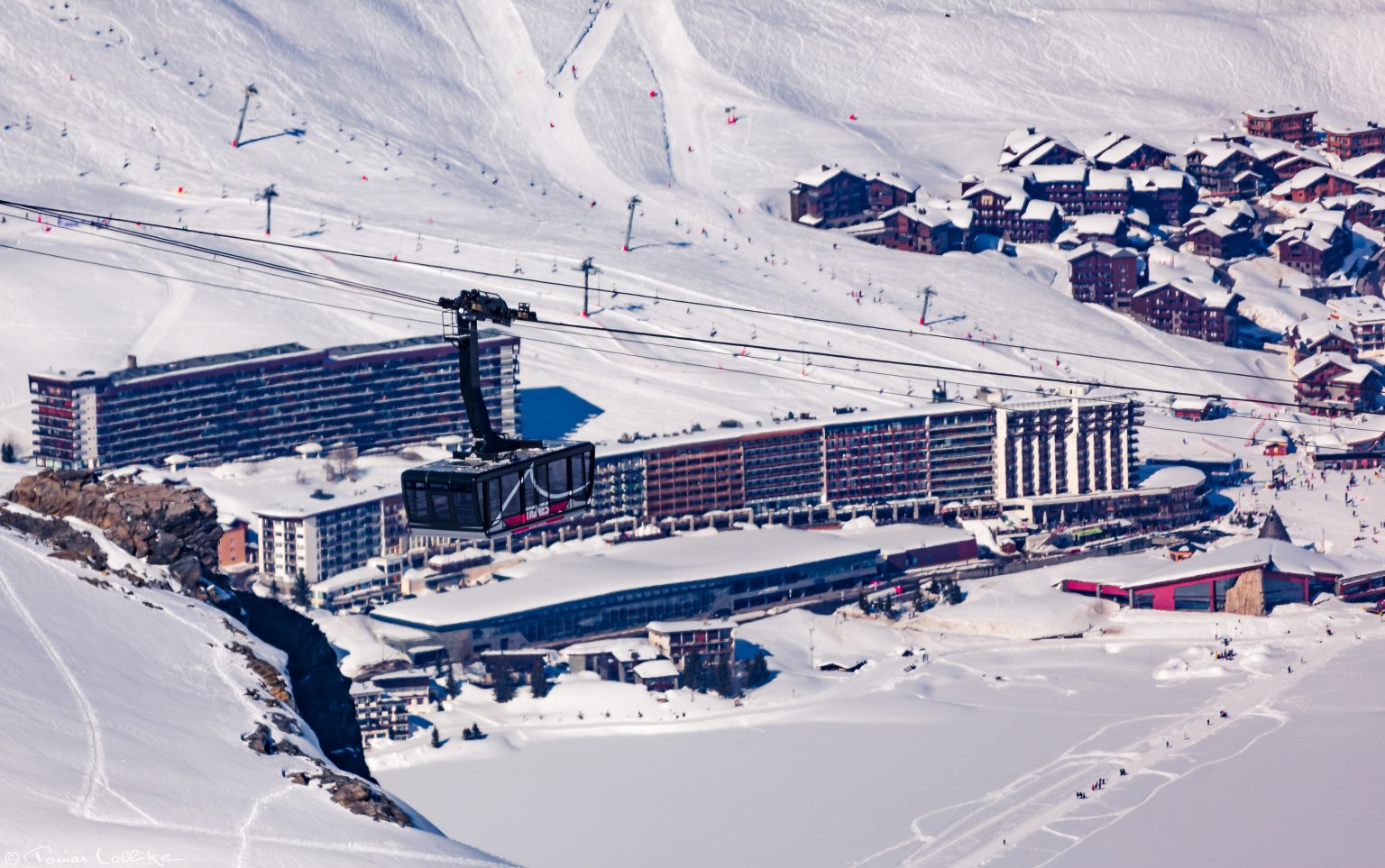 Camera:
Lens:
Focal length (mm):
600
Aperture:
6.3
ISO/Gain:
100
Total Exposure time:
1/1600 sec
Number of frames:
1
Full size dimmesions:
2560 x 1605
Capture Date:
2020-03-11 15:08:15
The cable car of Grande Motte mountain peak descending from the glacier in 3.556 m to the Panoramic restaurant in 3.032 m in front of the village of Tignes Le Lac in 2.100 m in the background.
From left to right is first the complex of Le Bec Rouge, then Le Palafour complex behind the cable car with the Centre Spotif et de Congrèss under both and the aqua and well-being centre, Le Lagon, to the right.
The distance from the photographer to the cable car is approximately 1,1 km and approximately 7 km to the village – creating the compressed picture with somewhat distorted proportions.