You Are Here: Home / Views / Télépherique de la Grande Motte an Tignes Le Lac


Télépherique de la Grande Motte an Tignes Le Lac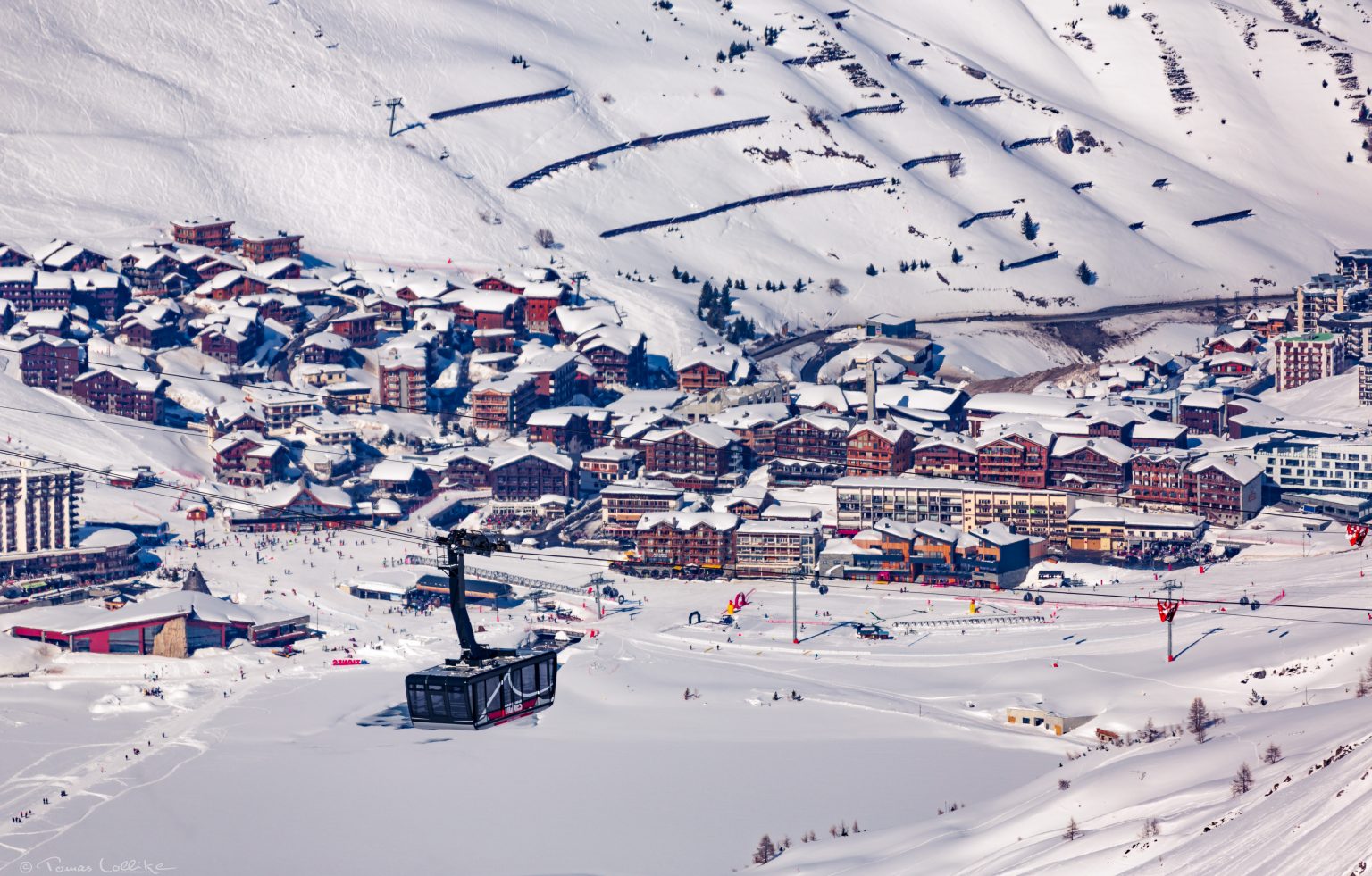 Camera:
Lens:
Focal length (mm):
600
Aperture:
6.3
ISO/Gain:
100
Total Exposure time:
1/1600 sec
Number of frames:
1
Full size dimmesions:
2560 x 1636
Capture Date:
2020-03-11 15:08:27
The cable car of Grande Motte mountain peak descending from the the glacier in 3.556 m to the Panoramic restaurant in 3.032 m but visually hanging over the Lac de Tignes with the village of Tignes Le Lac in 2.100 m in the background.
To the left are people crossing the lake, Lac de Tignes, between the two villages, Val Claret and Le Lac.
To the extreme right is actually a third village Le Lavachet (now confluent with Le Lac only divided by a ski slope).
The red building to the lower left is Le Lagon – a well being and aqua-land with direct access to the lake in the summer.
The distance from the photographer to the cable car is approximately 1,1 km and approximately 7 km to the village – creating the compressed picture with somewhat distorted proportions.