You Are Here: Home / Startrails / Symi Startrails


Symi Startrails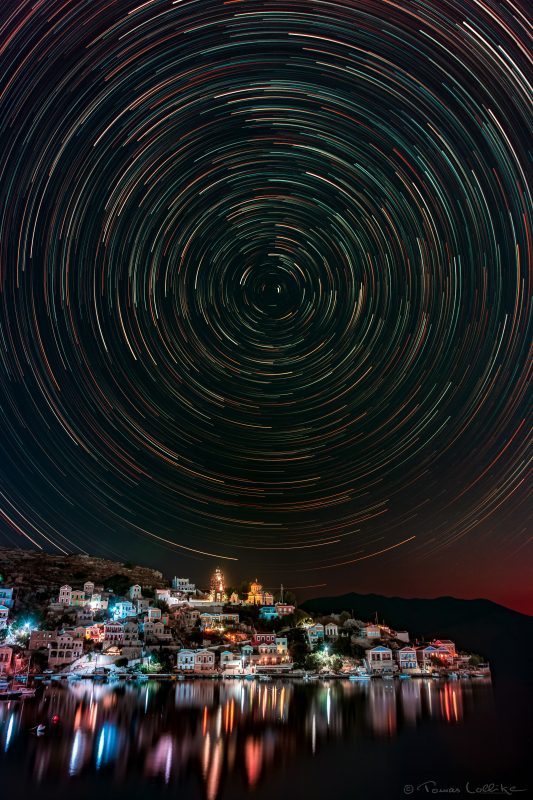 Camera:
Lens:
Focal length (mm):
24
Aperture:
4
ISO/Gain:
400
Total Exposure time:
02:15:00 hours
Number of frames:
135
Full size dimmesions:
1704 x 2560
Capture Date:
2021-07-08 01:34:33
After a few nights in Greece and still without any night photography I decided to leave the camera on our balcony shooting a start trail photo while sleeping.
This photograph represents the left hand side of our amazing view from Hotel Nireus on beautiful Greek Dodecanese island of Symi!
The photo consists of 135 photographs of 1 minute each and combined in Photoshop to illustrate the Earth's rotation represented as the trailing stars moving around the celestial north pole where the North Star called Polaris is to be found as the innermost star in the concentric circles.
The red color in the sky near the right horizon is the red of the dawning sun rising soon after I recollected the camera in the early morning ☀️