You Are Here: Home / The Moon / Swiss Air Lunar Transit


Swiss Air Lunar Transit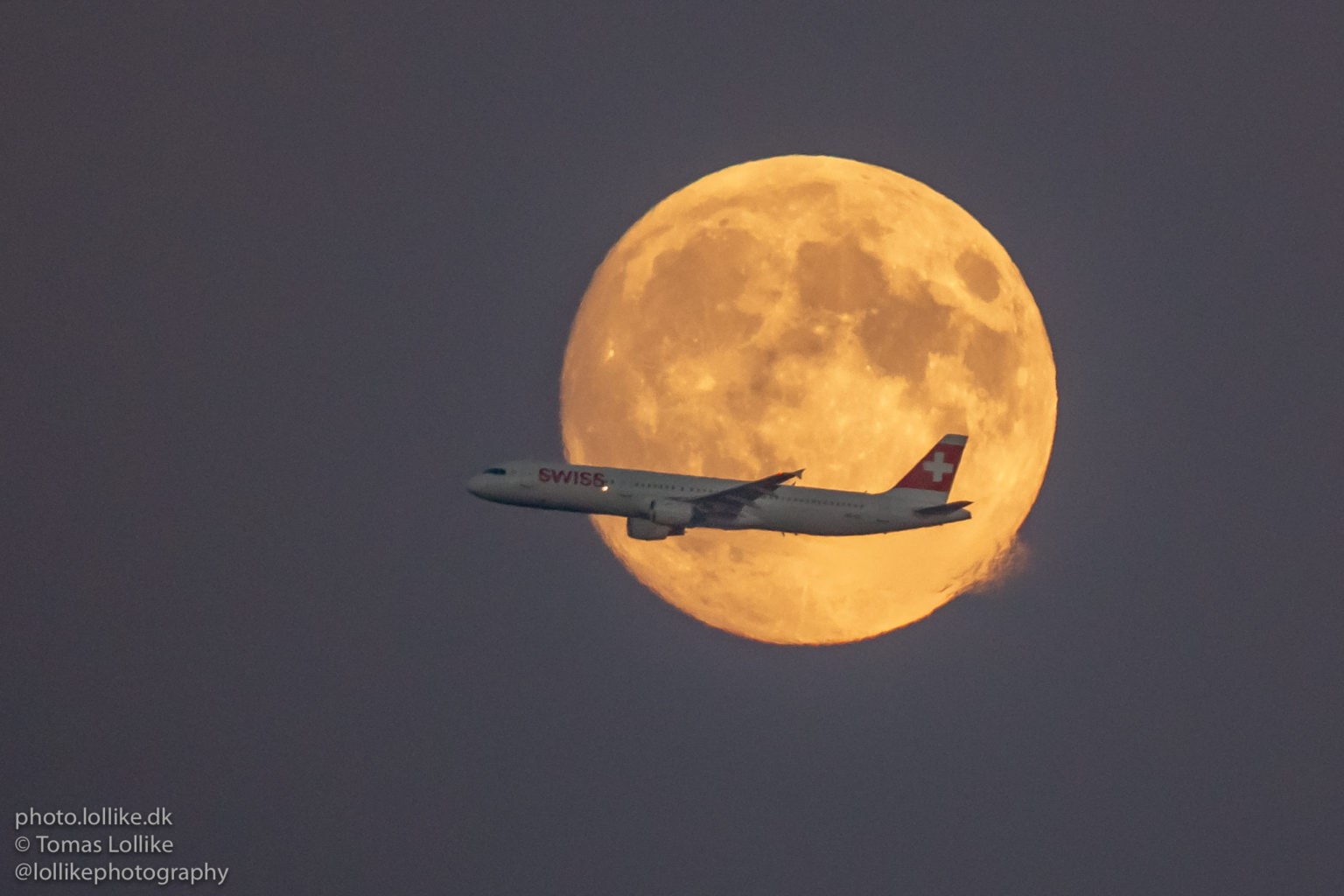 Camera:
Lens:
Focal length (mm):
650
Aperture:
5
ISO/Gain:
3200
Total Exposure time:
1/1500 sec
Number of frames:
1
Full size dimmesions:
2048 x 1365
Capture Date:
2018-07-26 21:36:30

Out for at rehearsal for the Lunar Eclipse 2018 the preceding night – I got this shot of Swiss Air's Airbus 321 while Lunar transitting shortly after take-off from Copenhagen towards Zurich 😀
With an approximately distance of 5 km (the the plane, hehe), it passed the entire lunar disk in just over 1 sek!
This serie of shots makes me think og Frank Sinatra's "Fly me to the Moon" 🙂

See the entire series under the tag: SWISS

For nerds and enthusiastics: The photo is from 26-jul-2018 of LX1273 (CPH-ZRH) and is aircraft an Airbus A321-111 with 219 seats and registered as HB-IOL which Swiss International Air Lines has named "Kaiseregg".
The seat configuration is 54 Business Class and 165 Economy Class and it's first flight was on 07-dec-1999.