You Are Here: Home / Night Scapes / Saxo Bank HQ


Saxo Bank HQ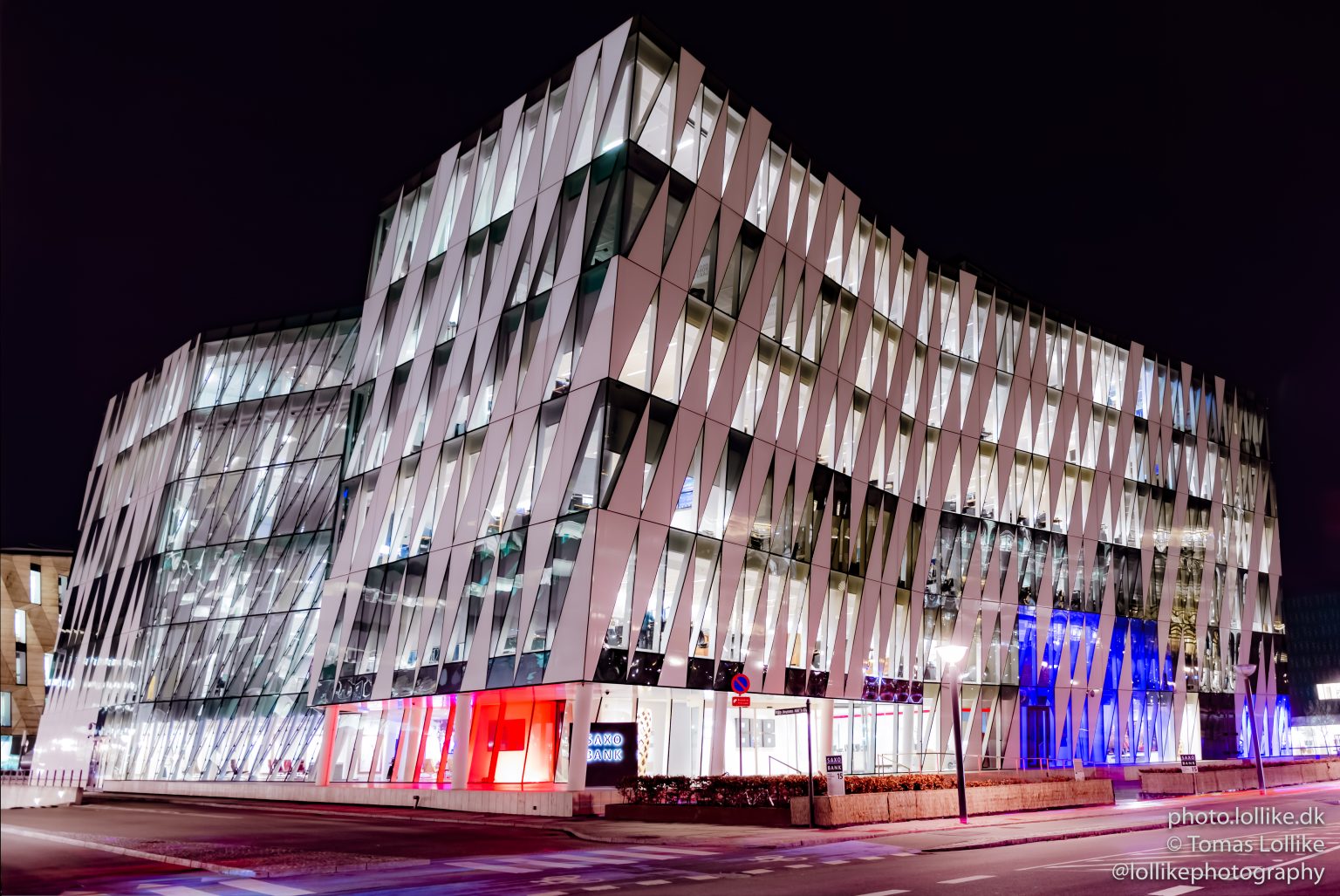 Camera:
Lens:
Focal length (mm):
27
Aperture:
4
ISO/Gain:
100
Total Exposure time:
10:30 min
Number of frames:
42
Full size dimmesions:
5376 x 3594
Capture Date:
2019-01-03 18:30:39
Saxo Bank Headquarters in Tuborg Havn just north of Copenhagen.
This is probably the most exiting building that I have ever worked in due to the extensive collection of art inside!
It's probably wrong to mention some pieces and not all, but I must say that the full scale T-Rex skeleton in the middle of the canteen and the two real life Formula 1 cars in the lobby together with the Scared Boy on a springboard overhanging the lobby from high above, probably are the most eye-catching!
The arts are evenly spread around the house next to the desks and workplaces as well as in the hallways and meeting rooms and on the roof the boardroom is all glass and with an amazing view to Copenhagen and Øresund and contains a modern and fully functional telescope.
A very inspiring work place with an interesting mix between the hectic invester-banklife and an IT-company and a modern museum!