You Are Here: Home / Deep Sky / Pleiades – first attempt


Pleiades - first attempt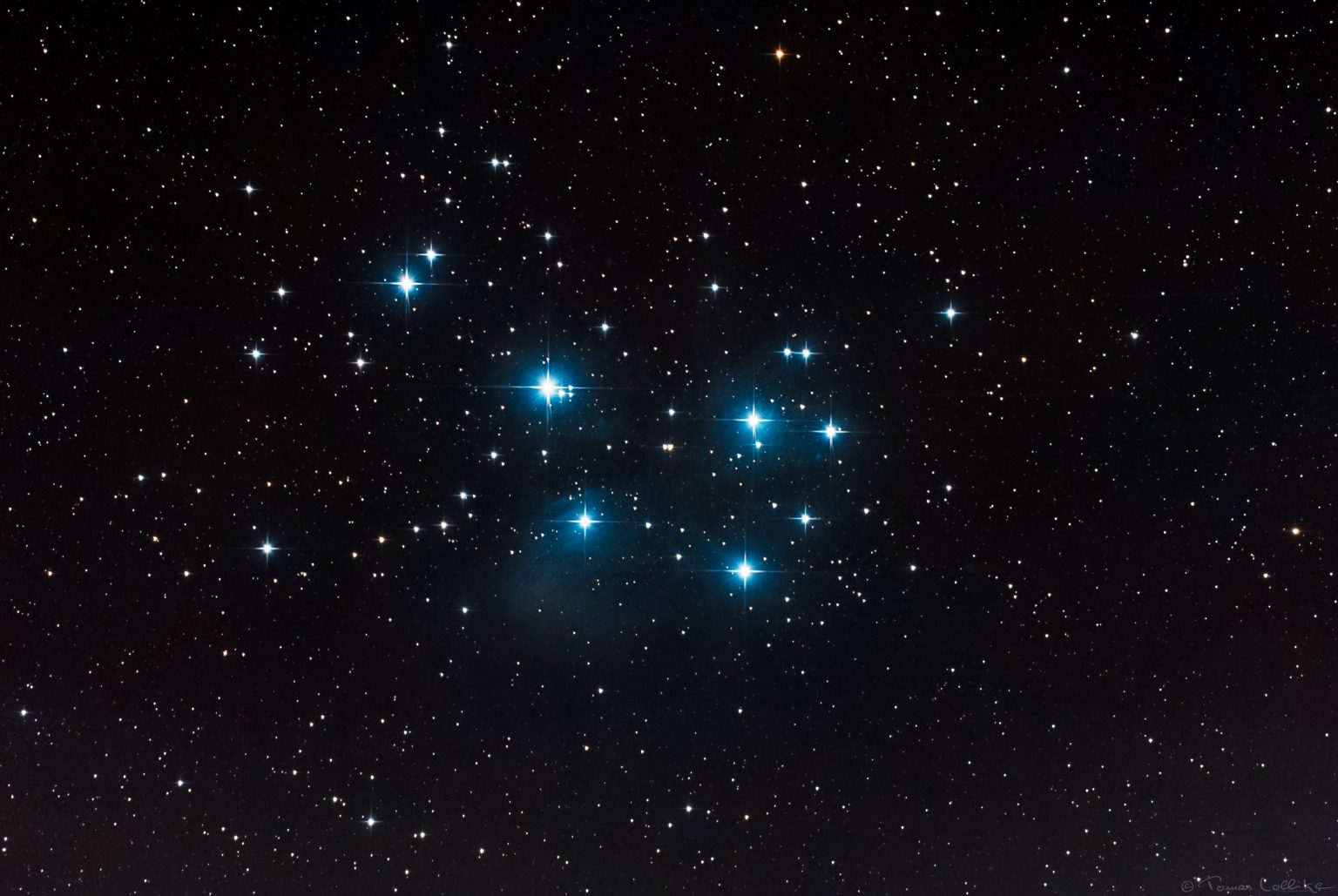 Camera:
Lens:
Focal length (mm):
588
Aperture:
4.7
ISO/Gain:
6400
Total Exposure time:
06:45 min
Number of frames:
27
Full size dimmesions:
2560 x 1714
Capture Date:
2020-11-08 03:17:00
The Pleiades (M45) is an open star cluster which is dominated by hot blue and luminous stars that have formed within the last 100 million years.
It is among the closest star clusters to Earth and probably the best known and definitely the most eye catching as it can easily be seen with the naked eye.
It is expected to last for about another 250 million years before the stars disperses into the surrounding space and the cluster dissolves.