You Are Here: Home / Solar system / Neowise from Sandbjerg


Neowise from Sandbjerg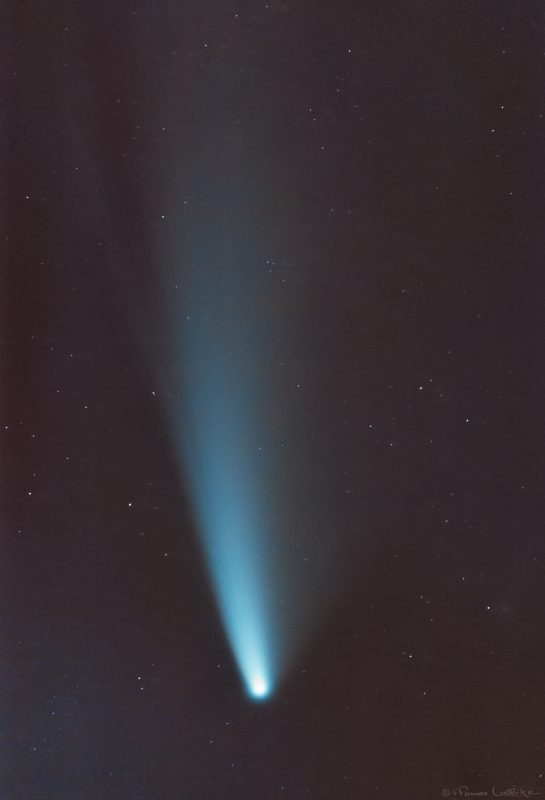 Camera:
Lens:
Focal length (mm):
600
Aperture:
6.3
ISO/Gain:
800
Total Exposure time:
13:32 min
Number of frames:
14
Full size dimmesions:
1745 x 2560
Capture Date:
2020-07-18 02:15:00
A close up of comet C/2020 F3 a.k.a. "Comet NEOWISE".
The image is taken next to the motorway in the light-polluted rural area of Sandbjerg north of Copenhagen.
I was out trying my new autoguider with my recently acquired tracker but I suppose that the setup is now too heavy for the mount and the reason only 14 of the 35 sub-exposures were usable… 😉
The nucleus dates back to the birth of the Solar System and is estimated to be 10 km across (so about the size of the dinosaurs-killing comet).
Dimensions and details of the photo: 2°11″ x 3°51″ @ 2,22 arcsec/pixel
Tracker: iOptron SkyGuider Pro w/iPolar
Guider: Lacerta Mgen III