You Are Here: Home / Milky Way / Mountain boat with a view


Mountain boat with a view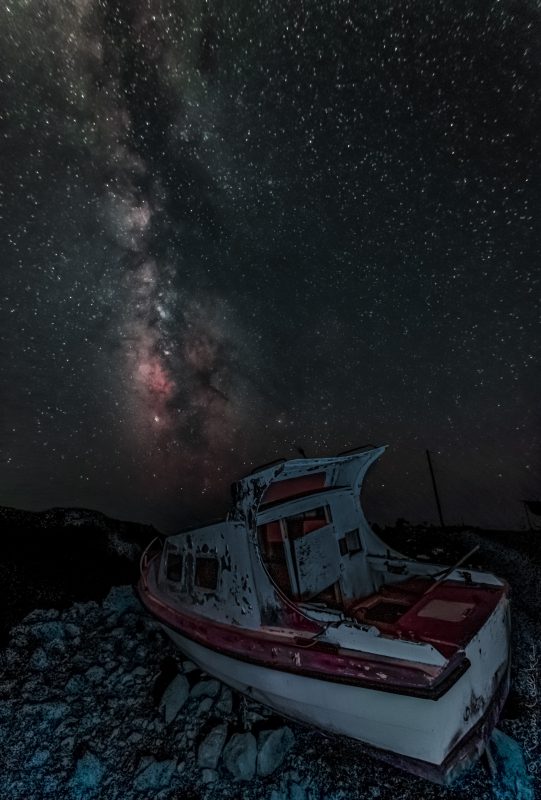 Camera:
Lens:
Focal length (mm):
14
Aperture:
4
ISO/Gain:
12800
Total Exposure time:
06:40 min
Number of frames:
40
Full size dimmesions:
1731 x 2560
Capture Date:
2021-07-09 21:49:20
Two years ago, I came across this boat lying on the side of the road in the mountains of Dodecanese island of Symi.
I didn't stop to photograph it… But I have been thinking about it since and why on earth I didn't stop!?
This year I was fortunate enough to go back to this beautiful island, and of course I knew where to go first 😀
Due to a fence I had forgotten all about, I had to move inconveniently close to the boat – hence the squeezed shape.
Anyways, I'm happy to have gotten my try at this boat finally!
Now I'm looking forward to coming back in a few years time to enjoy Symi's exotic gems and to photograph the many other sites this island offers – and next time too I have a new place in mind; so I already know where to go first!! 😀