You Are Here: Home / Deep Sky / Monkey Head Nebula


Monkey Head Nebula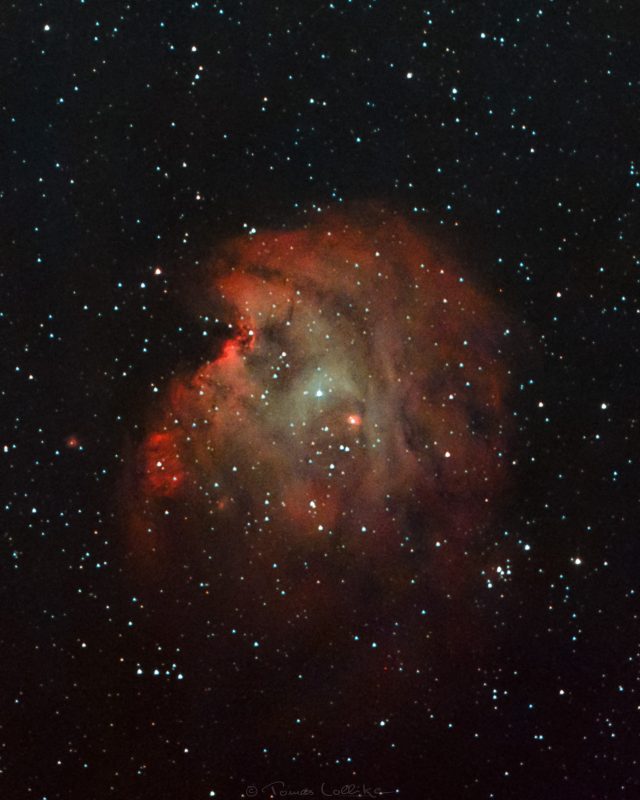 Camera:
Lens:
Focal length (mm):
1161
Aperture:
4.5
ISO/Gain:
6400
Total Exposure time:
01:54:00 hours
Number of frames:
38
Full size dimmesions:
2048 x 2560
Capture Date:
2021-03-01 00:40:00
NGC 2175 (sometimes referred to NGC 2174) or better known as the Monkey Head Nebula (obviously) is an emission nebula located near the club of constellation Orion and is about 6400 light years from Earth.
The photograph is actually upside down for the purpose of better showing the monkey! 😀
I shot this photograph from my light-polluted balcony in Vedbæk (Denmark) which is limited to max 30º declination.