You Are Here: Home / Milky Way / Milky Way from an Olive Grove on Greek Symi


Milky Way from an Olive Grove on Greek Symi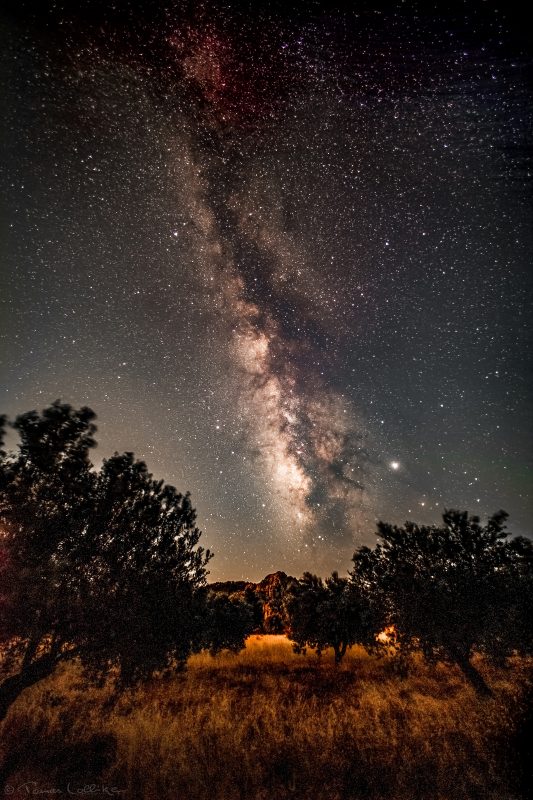 Camera:
Lens:
Focal length (mm):
14
Aperture:
2.8
ISO/Gain:
6400
Total Exposure time:
20:00 min
Number of frames:
60
Full size dimmesions:
3744 x 5616
Capture Date:
2019-07-23 00:12:02
The Milky Way seen from an olive grove in the middle of Greek Dodecanese island of Symi.
The bright "star" to the right of the bottom of the Milky Way is actually the planet Jupiter, and the a little higher up on the left side of the Milky Way is Saturn visible.
When I started taking this image the night a was pitch black moonless night, but later the Moon rose a cast that subtle light on the foreground.
The olive grove belongs to one of the monasteries of the island and was behind a chain locked fence – so I apologise to the monks or nuns for intruding in the middle of the dark and moonless night 😬