You Are Here: Home / Milky Way / Mast in Atacama Desert Valle de la Luna


Mast in Atacama Desert Valle de la Luna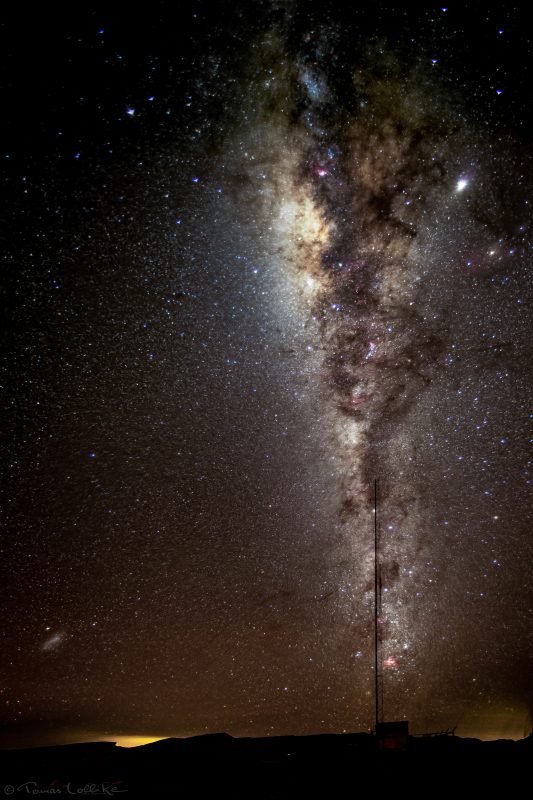 Camera:
Lens:
Focal length (mm):
14
Aperture:
3.2
ISO/Gain:
6400
Total Exposure time:
35:40 min
Number of frames:
107
Full size dimmesions:
3742 x 5613
Capture Date:
2019-06-28 23:32:37
Some mast or antenna in Valle de la Luna West of San Pedro de Atacama.
We actually went out searching for an abandoned buss in the dessert, but never found it…
Instead we shot some photos in the surroundings of this mast – and in the end our buss driver managed to get the buss stuck in the dessert sand (a 4-wheel drive buss)!!
After another few hours of shooting the night sky – and our stranded buss – we walked a while to some other busses they had sendt to rescue us, and we left our first buss behind.
In the end I guess we did get our abandoned bus in the dessert – we just never anticipated it should be our own, haha 😀
Pictures of the abandoned buss will be posted soon!