You Are Here: Home / The Moon / Månen and Øresundsbron


Månen and Øresundsbron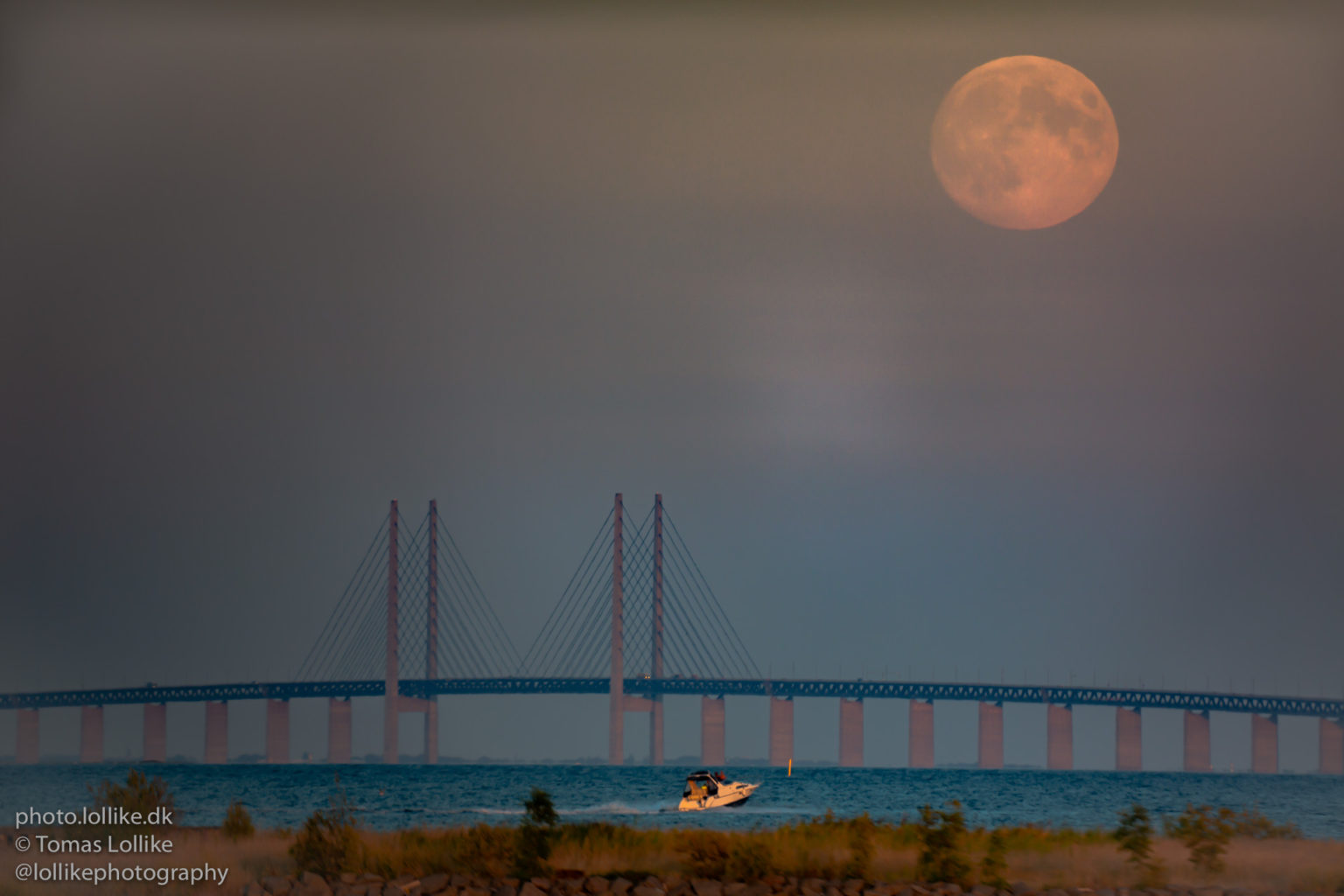 Camera:
Lens:
Focal length (mm):
650
Aperture:
5
ISO/Gain:
100
Total Exposure time:
1/125 sec
Number of frames:
1
Full size dimmesions:
1920 x 1280
Capture Date:
2018-07-26 20:58:13
Moon rise above the Øresund Bridge, which connects Sweden and Denmark (or the Scandinavian Peninsula and Western Europe).
The bridge is the longest combined road- and railway bridge in Europe with a length of 7,845 meters and 57 clearance below. The two pairs of free-standing cable-supporting towers are 204 meters tall and the span is 491 meters.
The shot is taken 1 day prior to Full Moon from a distance of 16 km.