You Are Here: Home / Deep Sky / M33 Triangulum Galaxy


M33 Triangulum Galaxy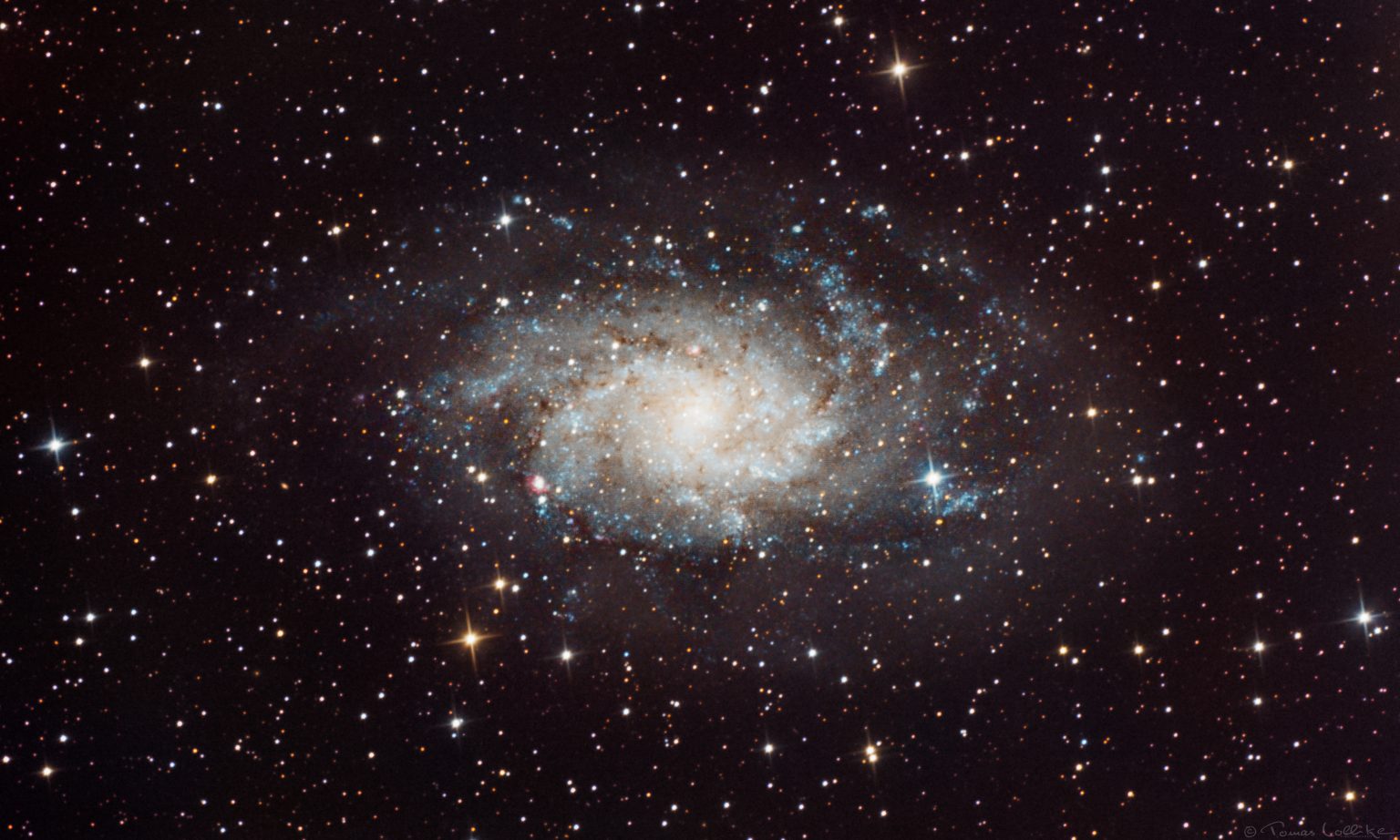 Camera:
Lens:
Focal length (mm):
1170
Aperture:
9
ISO/Gain:
6400
Total Exposure time:
05:45:00 hours
Number of frames:
69
Full size dimmesions:
2560 x 1536
Capture Date:
2020-10-19 00:00:00
Triangulum Galaxy (M33) imaged over 4 nights on 16-19 October 2020 in Elovsbyn, Töcksfors, Sweden.
Triangulum Galaxy is our second nearest galaxy (after Andromeda) and its 2.73 million light-years from Earth and about half the size as the Milky Way.
The image consists of 69 x 5 minutes and is taken with an astromodified Canon ESO 5D Mark II and a Sigma 2X Teleconverter TC-2001.
The mount and telescope is a SkyWatcher EQ3 PRO with a SkyWatcher 650/130 PDS and was controlled by AsiAir PRO with guiding by ZWO ASI120mm mini through a Orion Deluxe Mini 50mm guidescope.