You Are Here: Home / Deep Sky / Leo Triplet


Leo Triplet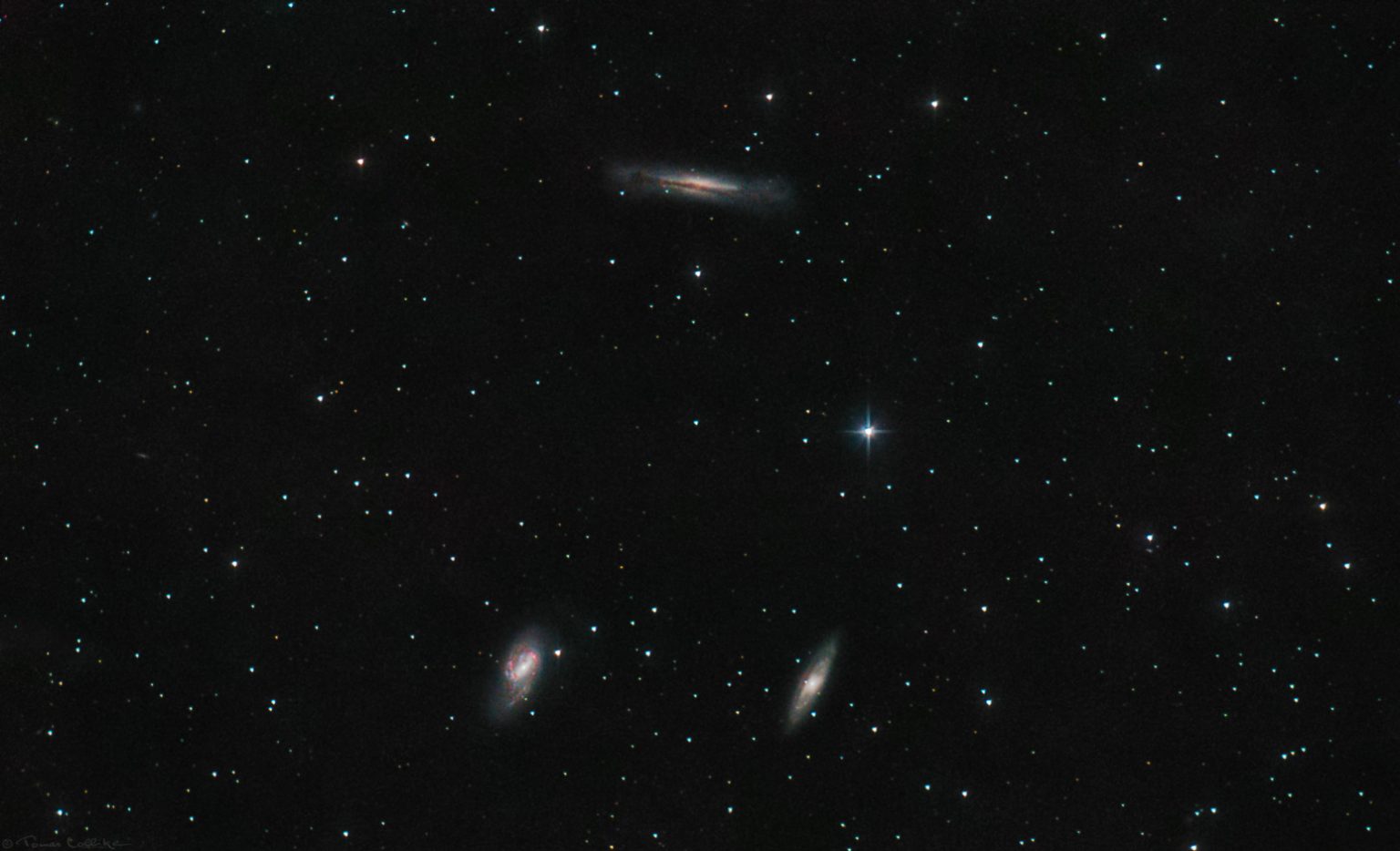 Camera:
Lens:
Focal length (mm):
2323
Aperture:
17.9
ISO/Gain:
6400
Total Exposure time:
02:12:00 hours
Number of frames:
132
Full size dimmesions:
1546 x 940
Capture Date:
2021-04-02 02:47:00
Leo Triplet is a small group of galaxies residing in the constellation of Leo and is approximately 35 million Light-years from Earth.
This photograph was taken from my balcony in Vedbæk, Denmark, over three nights in early April 2021 using a Canon camera with a 2x extender on a 650mm reflector telescope (later it was drizzled x2).
It's a final photograph consists of 62 x 2 minutes exposures with a IR/UV-cut filter + 70 x 3 minutes exposures with a Ha/OIII filter.
This version of the photograph is resized for the web but the original image is 12368×7520 pixels ✨