You Are Here: Home / Telescopes / La Silla – NTT and other telescopes


La Silla - NTT and other telescopes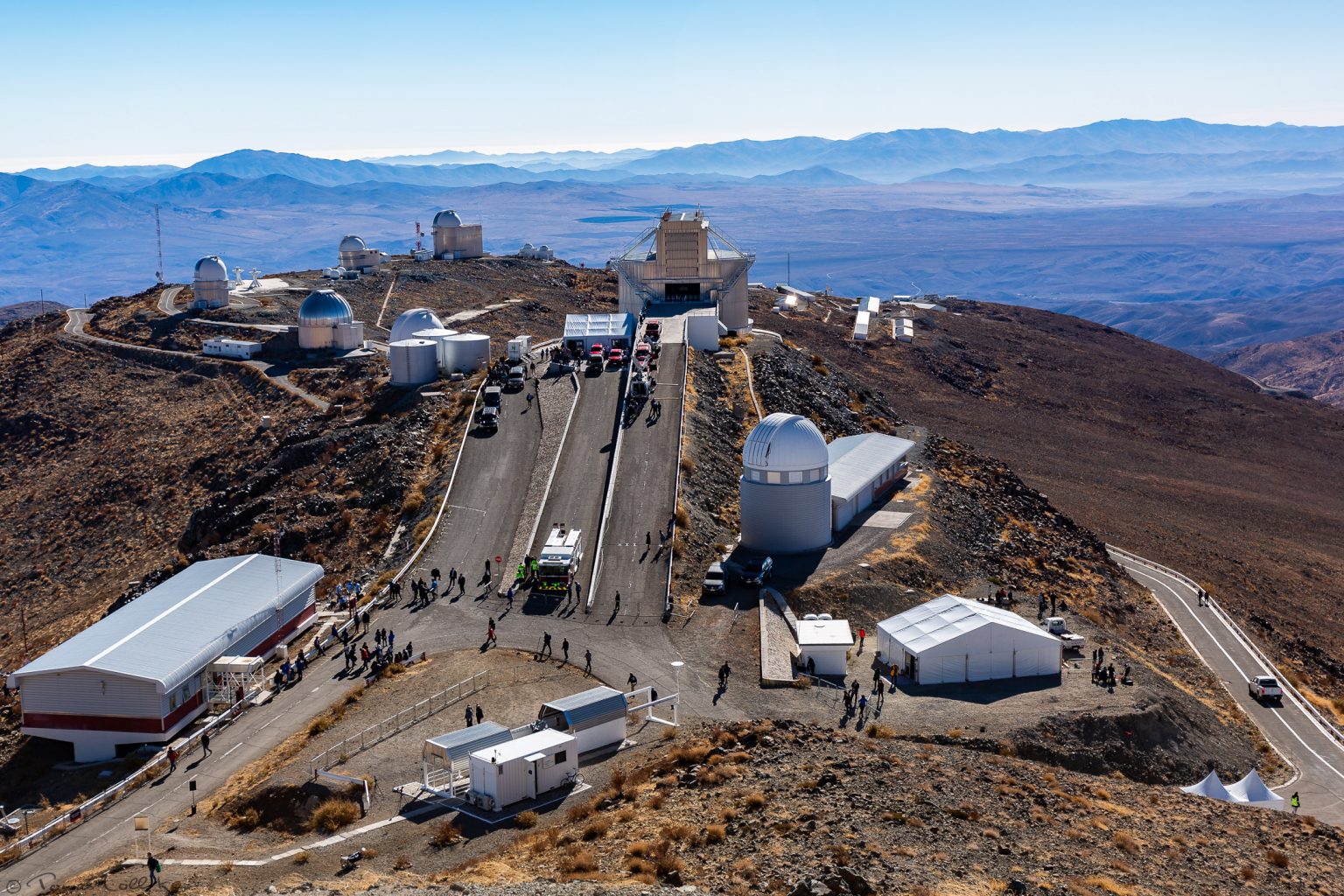 Camera:
Lens:
Focal length (mm):
45
Aperture:
5.6
ISO/Gain:
100
Total Exposure time:
1/180 sec
Number of frames:
1
Full size dimmesions:
2160 x 1440
Capture Date:
2019-07-02 14:50:42
Some of the telescopes of ESO's (European Southern Observatory) La Silla Observatory.
Danish 1.54-metre telescope is the one to the leftmost – the other one is not visible in the photo.
The big one in the middle is the NTT (New Technology Telescope) with a 3.58 mirror. This telescope was among the first telescopes to use Active Optics to intentionally and actively shape the main mirror during observations due to the deformation of the mirror under its own weight when used. It lay the path for the later built VLT (Very Large Telescope) further north in the Atacama Desert of Chile.