You Are Here: Home / Nature / La Grande Casse


La Grande Casse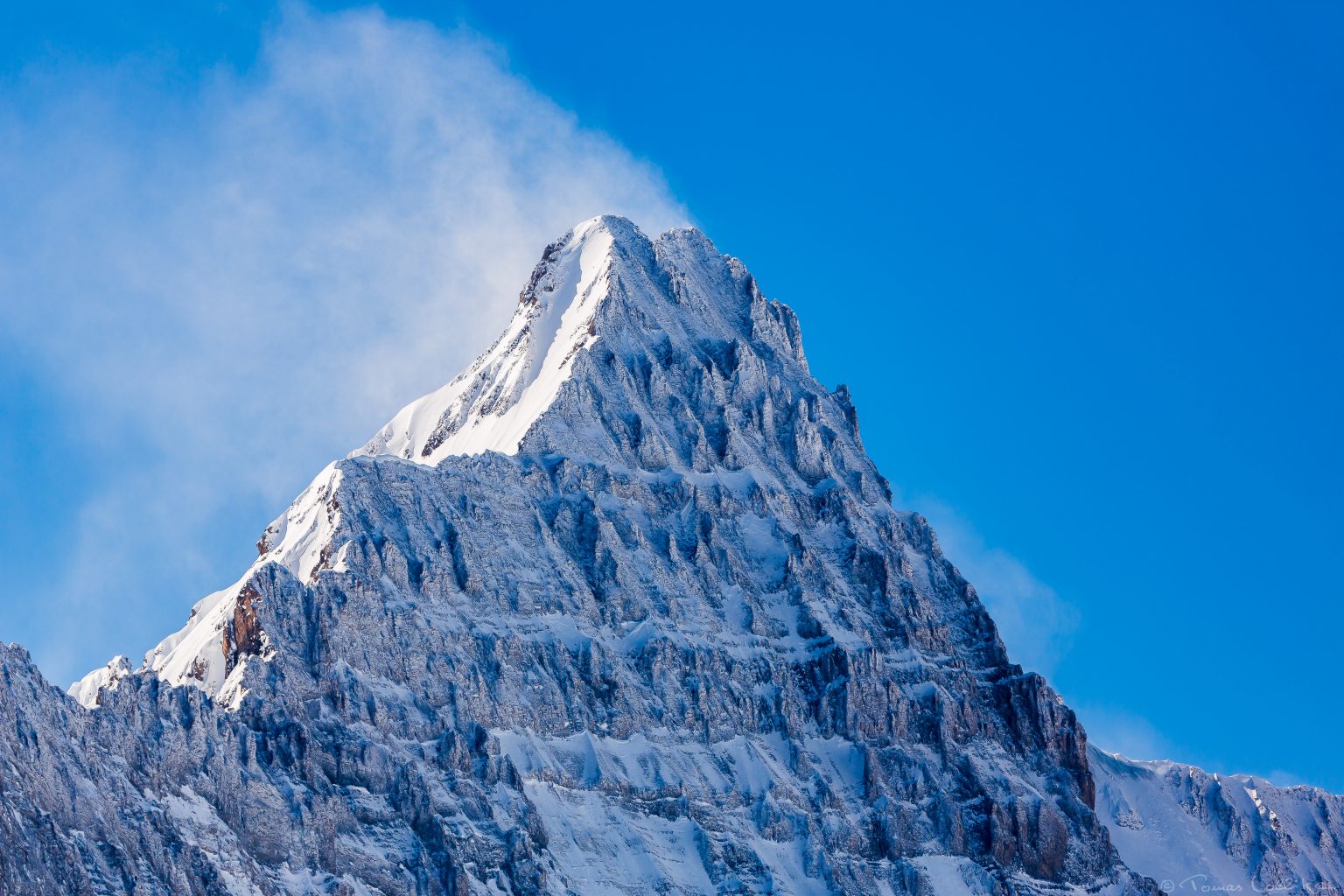 Camera:
Lens:
Focal length (mm):
442
Aperture:
6.3
ISO/Gain:
100
Total Exposure time:
1/1000 sec
Number of frames:
1
Full size dimmesions:
2560 x 1707
Capture Date:
2020-03-11 12:44:11
The 3.855 m top of the 800 m 55-60° north face of La Grande Casse alpine mountain peak.
The Grande Gasse is the highest mountain of the Vanoise Massif in the region of Savoie in France and has a prominence of 1.305 m to the surrounding area.
Vanoise Massif is the third highest massif in France and the 48th highest in the Alps.
The other sides of the mountain are more gentle, mostly consisting of broken rocks.
Despite its height it has a relatively easy normal route to the summit which is a 400 m gradient of about 40°.
La Grande Casse was first climbed in 1860 via it's southwest face and in 1933 via it's brutal looking north face.
A high ridge connects it to the nearby peak of Grande Motte which is the highest mountain in the ski resorts of Tignes and Val d'Isère – and from where this photo was taken.