You Are Here: Home / Startrails / Henriksholm Startrails


Henriksholm Startrails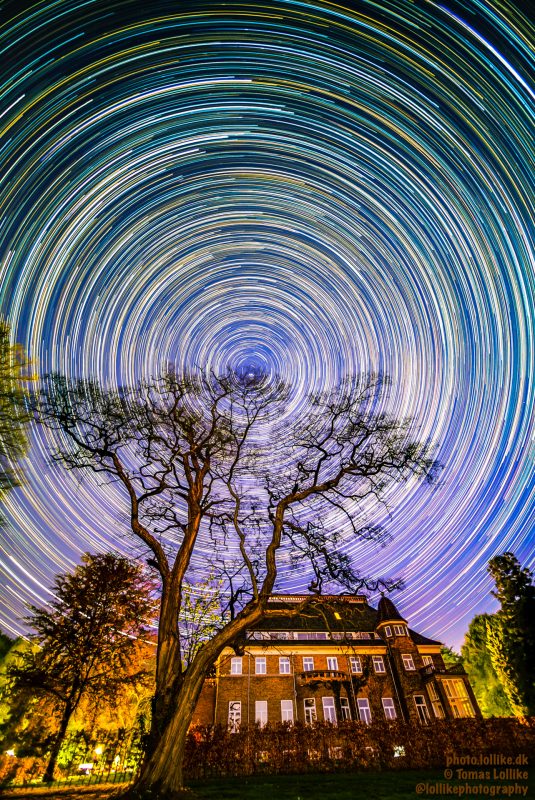 Lens:
Focal length (mm):
14
Aperture:
2.8
ISO/Gain:
800
Total Exposure time:
03:30:20 hours
Number of frames:
561
Full size dimmesions:
1283 x 1920
Capture Date:
2019-04-30 03:34:58
The baroque Henriksholm on Henriksholms Allé in Vedbæk was initially built in 1795 by lieutenant Henrik Stambou.
From 1867 to 1891 it was owned by politician and board member of Brandforsikringsselskabet Danmark (now Gjensidige), Carl von Rosen.
Tragicomically the stately main building burnt in 1909 down and the current building was erected in its place in 1911 by architect Caspar Leuning Borch who had already created an extension on the burnt house.
In 1969-1971 the Danish Defense Construction Service rebuilt the house for the purpose of the Danish Defence Command who had it's headquarters here until 2006 when it was taken over by the national real estate company who split it up.
The 70 hectares of protected nature and agricultural areas was sold to Rudersdal Municipality for public recreational purposes, and the main building and the rest of the 22 hectares was sold in 2012 to a private project development company who rebuild the main building into 8 apartments and are in the end process of building several terraced houses and family homes with a total expected 44000 square meters of housing.
The photograph was processed in Lightroom and stacked in Photoshop and comprises of 556 x 20 seconds of sky images and 5 x 5 minutes of foreground images – it was taken in the night between 30 April and 1 May 2019.