You Are Here: Home / Startrails / Grand Balme startrails


Grand Balme startrails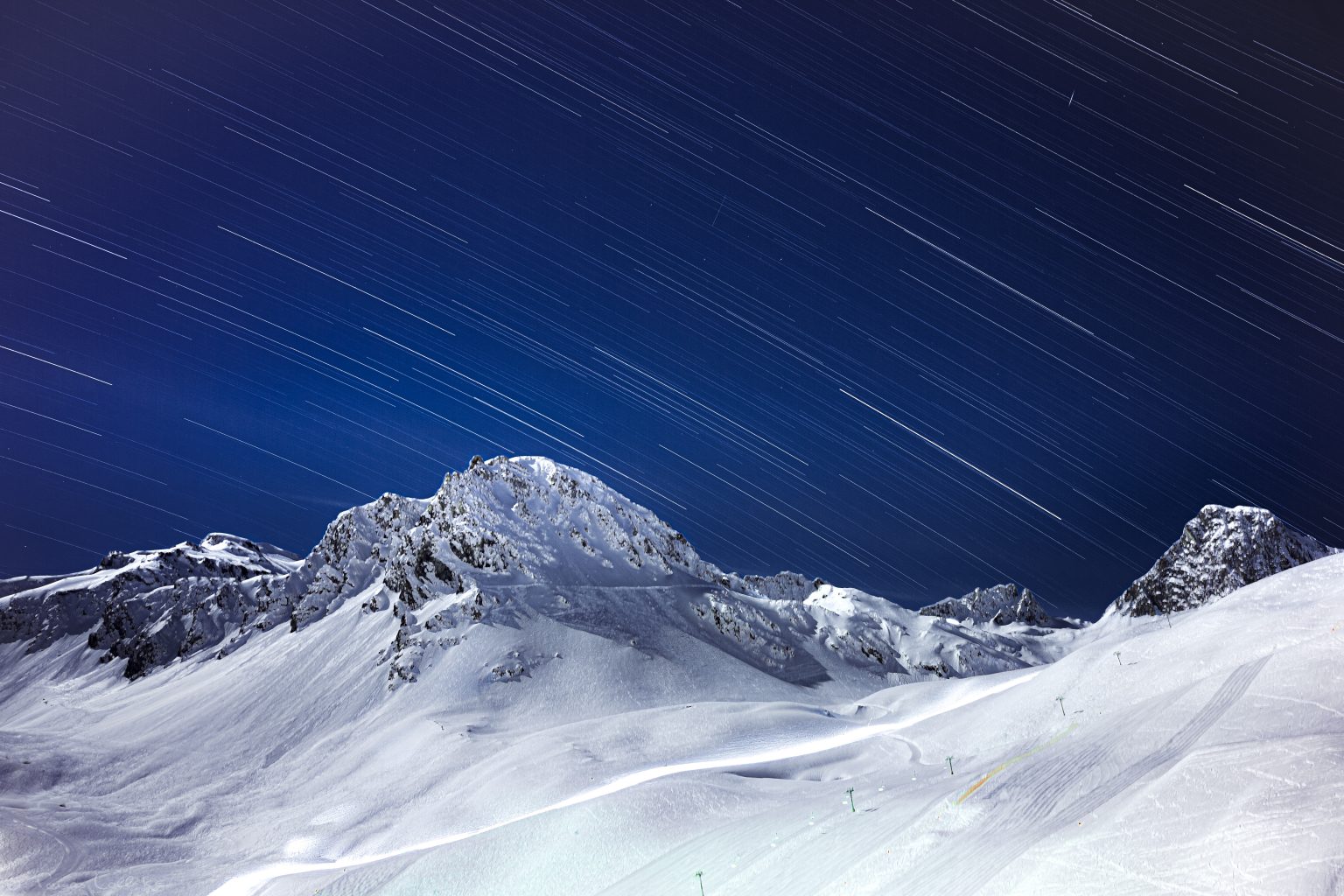 Camera:
Lens:
Focal length (mm):
24
Aperture:
4
ISO/Gain:
800
Total Exposure time:
01:43:42 hours
Number of frames:
51
Full size dimmesions:
2560 x 1707
Capture Date:
2020-03-12 03:00:24
As time passes through the night form one blue bird ski day to another, it appears that the stars move during the night. However this is an only a perception as the stars do not move – it is the Earth that moves (or rather spins around it's own axis) that make this scenery appear!
This photograph consists of 51 x 2 minutes images taken from our balcony in Tignes and stacked in Photoshop to compose this summarised star trail photo.
We have the most amazing view to the mountains and the slopes (and the village roofs) from our 2-story apartment at the top floor of the village's tallest building! 😀
It's possible to rent the flat through AirBB here: Amazing penthouse in Tignes' tallest building