You Are Here: Home / Night Scapes / Copenhagen from The Round Tower


Copenhagen from The Round Tower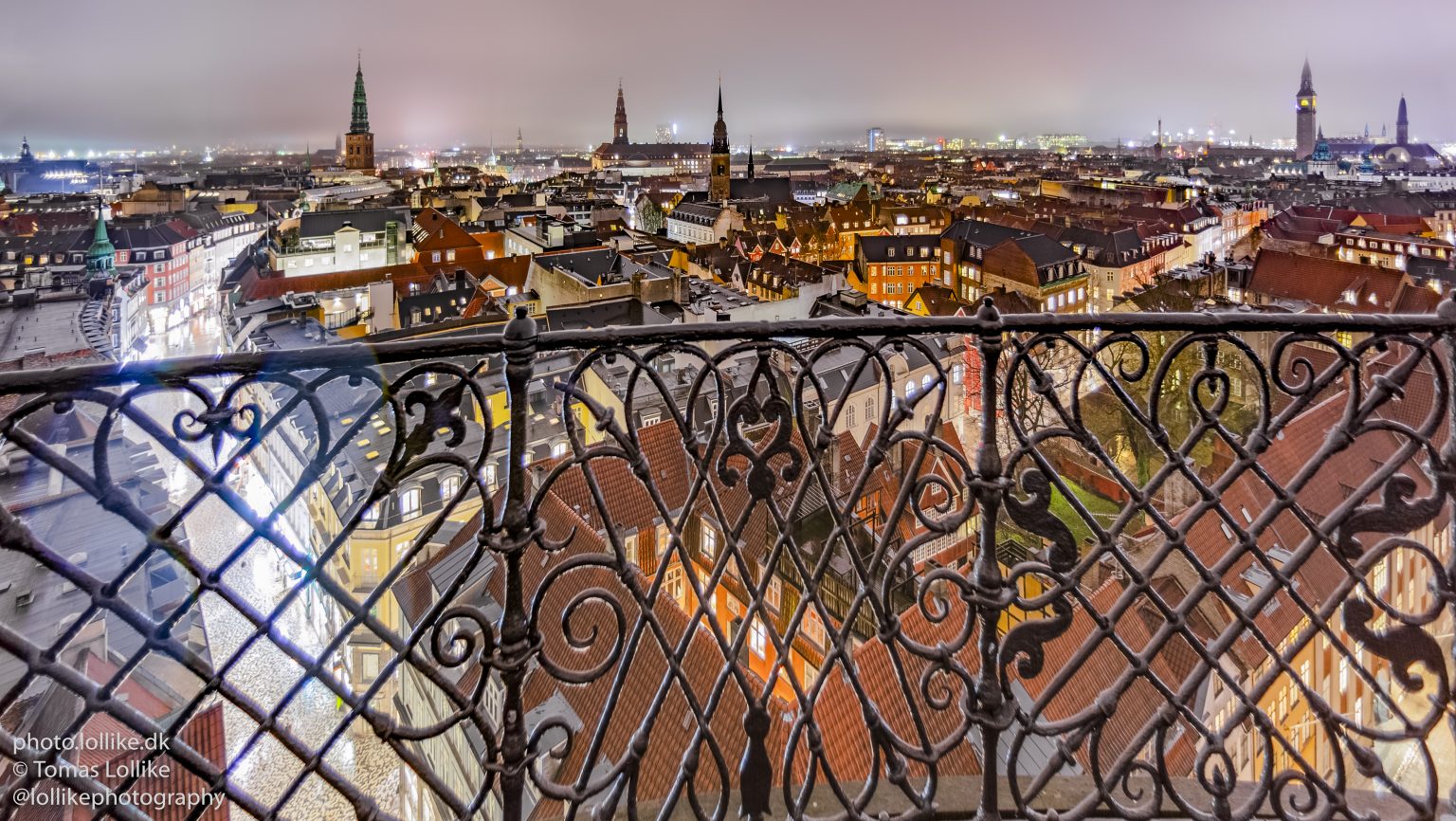 Camera:
Lens:
Focal length (mm):
14
Aperture:
2.8
ISO/Gain:
100
Total Exposure time:
04:24 min
Number of frames:
44
Full size dimmesions:
4271 x 2408
Capture Date:
2019-03-05 18:48:39
After an awe-inspiring Tower Talk with Prince Nikolaos of Greece and Denmark at The Round Tower in Copenhagen, I went to the roof knowing the weather was thick of dense humid air, rain and low-hanging clouds. The wet night came out better than expected and that in spite of the fighting to keep the lens dry. It's in this place and in this kind of weather that hygge is brewing in the cozy homes in and around this city!
Copenhagen – the city with the many spires – is officially founded in 1167 however it was first mentioned in 1043 and during the metro construction traces of piers date back to around year 700!
I can highly recommend the Celestial Choreography exhibition portraying the greek heavens and clouds!